Aside from a beautiful presentation of high quality images of your new listing, the tour hosting site utilized by ESPM offers some wonderful ancillary services that you may not have known about. Most people don't typically browse around just for S&Gs, unless you know there's something good lurking. The statistics section of your TourBuzz Agent Panel provides a pretty thorough analysis of what type of viewing activity your listing has had. I'm providing screen shots of a couple of behind the scenes details so you can see what type of information is documented.
[This listing shown in the screen shots is currently under contract.. actually went under contract within 13 hours!]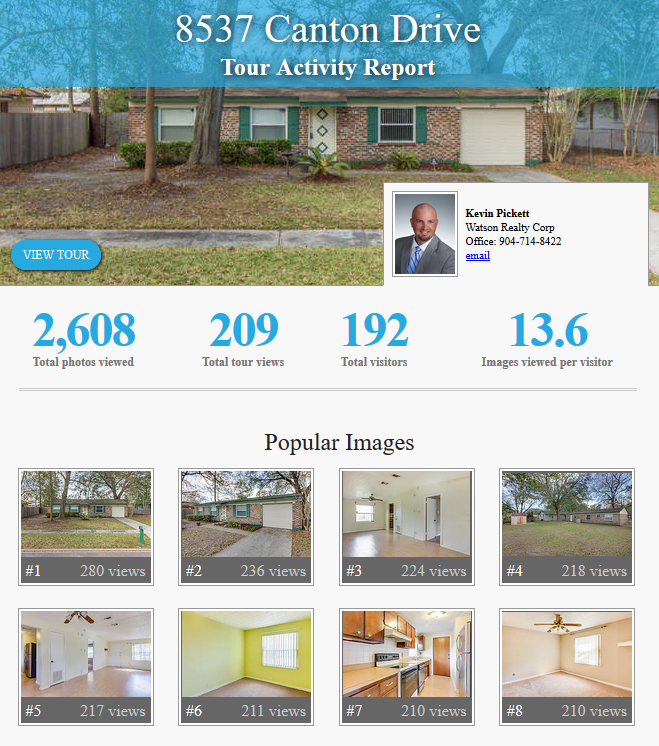 Not only does it show you the number of visitors, views, and views per visitor, it also shows you how many views individual pictures got… This can help from a marketing standpoint to help figure out which pictures to utilize for clicks! Yes, it usually is the front of the home, but not always!
Here's where the good stuff comes into play: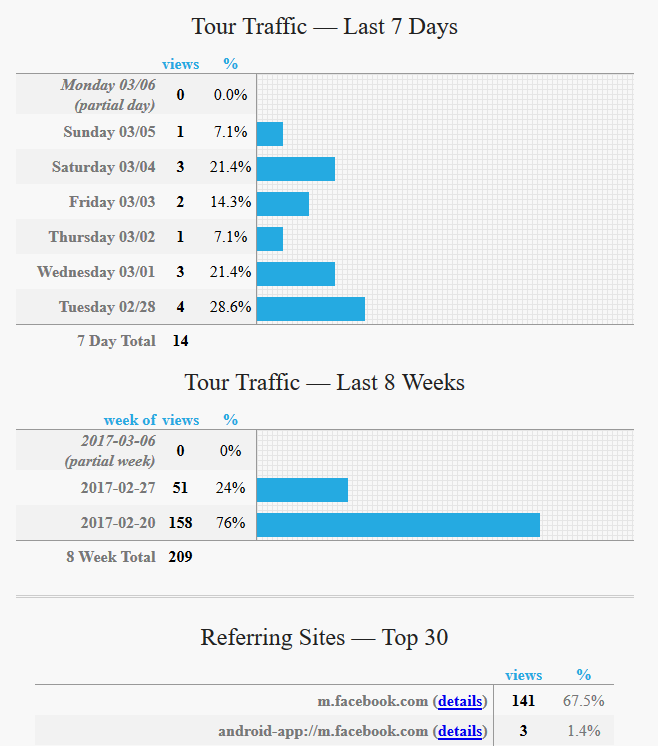 TRAFFIC! Where are your viewers coming from?? This is pretty cool because it shows you whether they are coming from Facebook, or Realtor.com, or the MLS portal. One nice little bonus, if you're like me and love looking at the tours, have no fear.  As long as you are logged into your account your own views will not impact the view count (sorry, no fluffing your own count :P)!
These statistics will automatically be emailed to you weekly, but you are also able to log into your control panel and view them whenever you want. The statistics are a wonderful starting point to understanding your typical clientele…. especially if you utilize it regularly and are able to see trends over the course of your listings. Then you can feel more confident in implementing your social media and online marketing.  Now go out there, and sell those listings!