3014 Beauclerc Oaks Court
Jacksonville, Mandarin
This home is totally awesome. I was excited doing my initial walk-through, it felt straight out of the limitless scrolling page of pinterest. I didn't get to meet the owner for this shoot, but it was most certainly a bachelor/masculine pad with refined (and clean!) taste. The decor was streamlined all the way down to the smallest of details. Even with the cool decor, it perfectly aligned with some of the architecture and fixtures that make you feel like you are set back in another time: the floor to ceiling rock fireplace, the incredible wooden ceiling in the great room, the starburst chandelier with Edison lightbulbs, the modern ceiling fans, the modern plush shag carpet. It's as if the completely upgraded kitchen is the last of it's unique traits (but let's be real, upgraded kitchen is THE most important upgrade!!).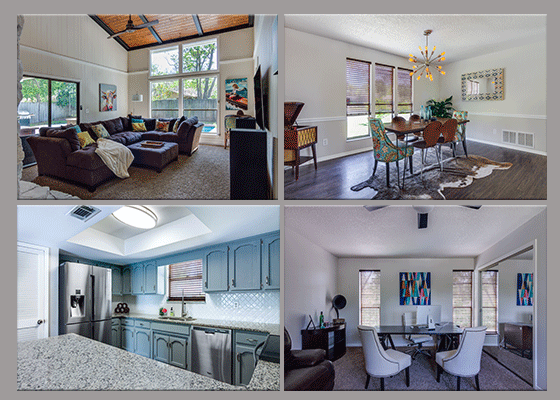 The exterior invariably reflects the inside: somewhat of a retro, vintage elevation, yet somehow completely in style.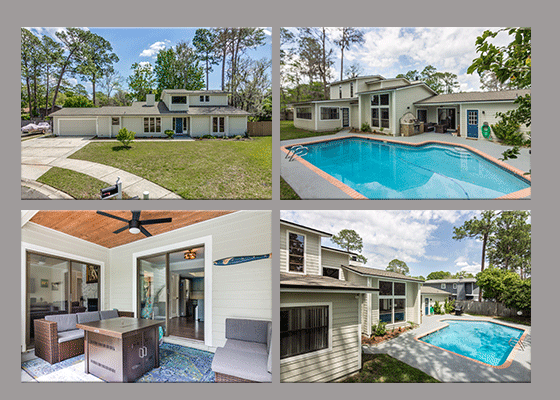 Let's just say, this house was built and decorated for entertaining. I almost forgot to add that it is up to date with some pretty neat smart house features, one including the Nest doorbell. I've heard a lot about them but never actually rang one. Amusingly, it was kind of a cool experience! 😛
To boot, this house is located in one of the most beautiful areas of Jacksonville. If you want more information, contact the listing agent Amanda Jones at (912) 227-1852.
Check out the Image Tour here: